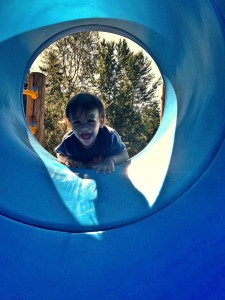 The kids and I were at the park this morning (about 80 degrees at 9:30) and while they were enjoying the slides and swings, I was pondering the next chapter. After several years in consulting, I'm joining the API Company. Apigee, based in the bay, makes tools to build and empower API's.
The thought of the speed of life at Apigee could be a bit scary, but its not at all. Instead, I can't wait to get into the race! Starting, growing, running and ultimately, selling WaveQ wasn't an easy job by any stretch of the imagination. There were long hours, longer weeks and months that didn't end. However, it never felt as exciting as this weekend, between the last chapter and on the edge of the next…
So here I am at the precipice of another chapter of life as I join a company that is growing FAST, firing on all cylinders and hitting home runs. This is the A team for sure, and I can't wait. A group of dedicated, excited brilliant individuals, pulling together to change the way companies operate. Without exception, everyone I talked to when considering this move was excited to be at Apigee. Everyone.
So I'm ready to bring back the passion and engage it at Apigee. I've discovered over the years that everyone, without exception, has passion for something. Some people bring passion to EVERYTHING that they do (I've been accused of this). But in most companies, a small minority of the team is bringing their passion to the office every day. Well, at Apigee, it seems that everyone is bringing their passion, and that's exciting!